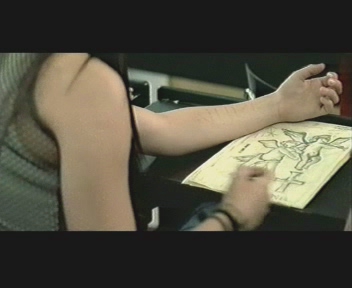 This is the second scene of the video introducing you to the main char. Notice the cuts on arm.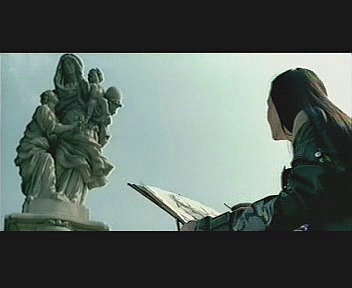 This is just an inbetween shot where she's sketching a statue continuing to be an artist!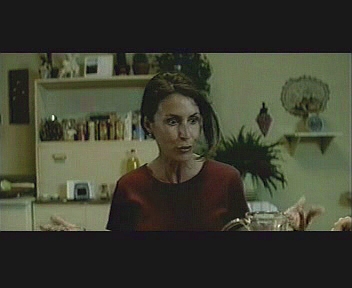 This is the girl's mother preaching to her the thoughts and beliefs of what she wants her to become.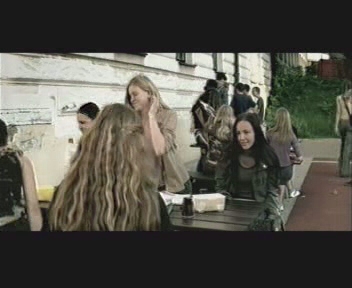 This is yet another scene where she relizes shes alone. After she sits down everyone leaves.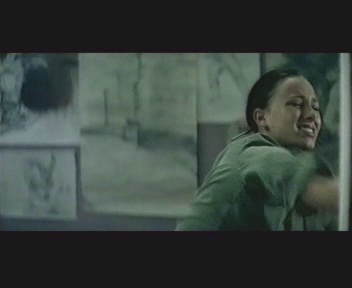 She jumps the hurdle! Fuck what other ppl think I can do it on my OWN!!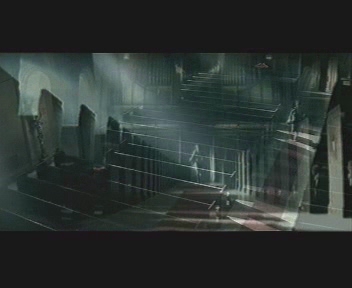 She runs to the Church where the sound of lp resignates hoping to find closure and support.
Here are some misc. pictures I also find interesting.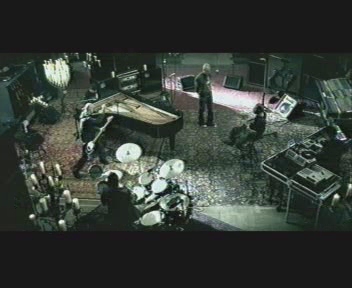 This is just an overview of the set with the band on it.
This is just another pic of pheonix's sweet guitar. I like the blue and black one from in the end!!!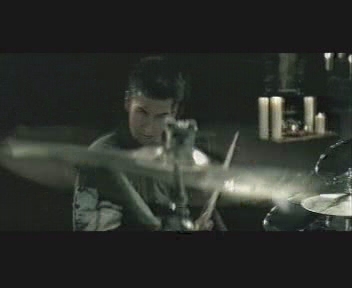 I liked this picture of the drummer sorta looks like he is staring at a UFO!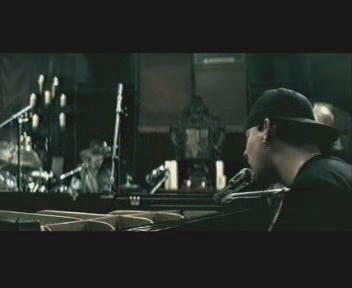 This is just a good shot of mike shinoda.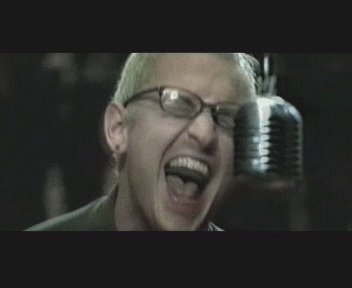 This is the only decent picture I could get of chester. As stated above he was sick for some of it.

She wants to be an artist but none believes in her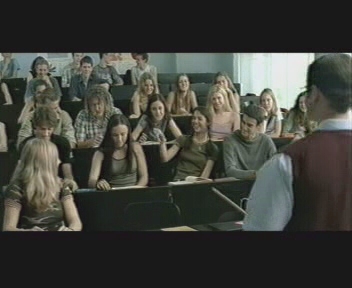 Not what her mother or anyone else wants her to be.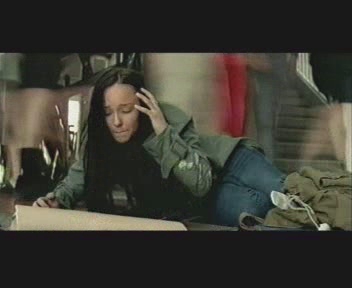 The 4th scene, where she falls down steps, relizes she can only help herself into artistic stardom!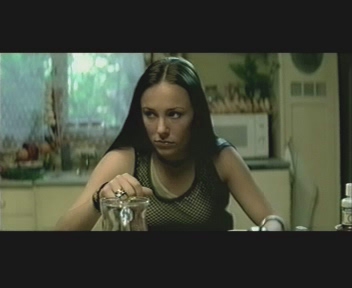 Let the picture explain what she thinks about the mothers thought's and preaching.
After a few scenes where she is alone in some crowds. She is in her room drawing with scars on her!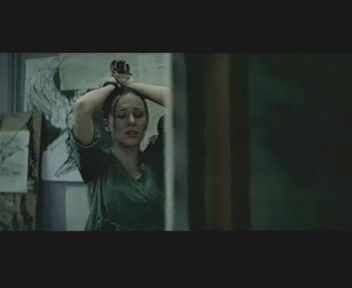 God how it hurts, but she continues to do it. For it is not worth wasting her life over.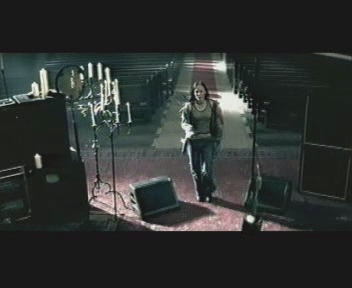 She finds it empty.... Relizing it was her all alone who had the fight in her!
Here are some misc. pictures I also find interesting.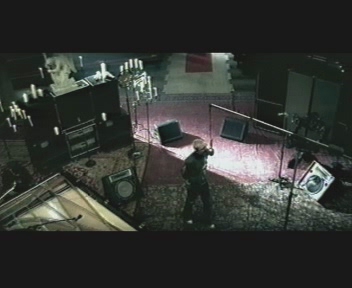 A note to let you know some of the vid was shot after chester was out of hospital and u can tell it.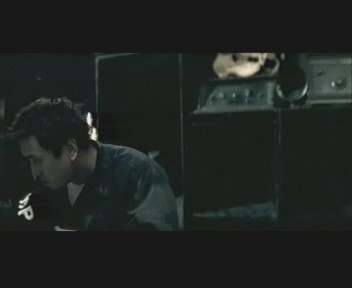 Just thought I'd throw a pic in of DJ Hahn. The bad part is not a good one of him in the vid though.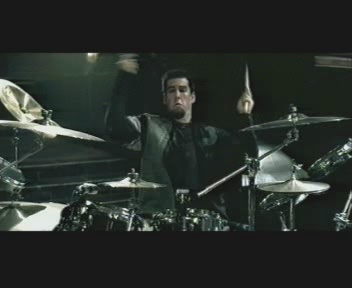 This is just another great shot of the drummer :P GOD I LOVE HIS STYLE AND ENERGY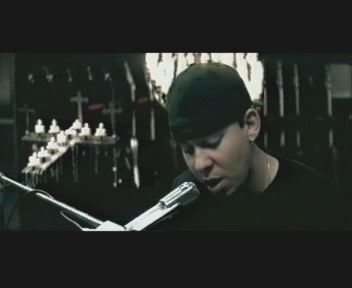 This is the second great shot of mike probably better than the second.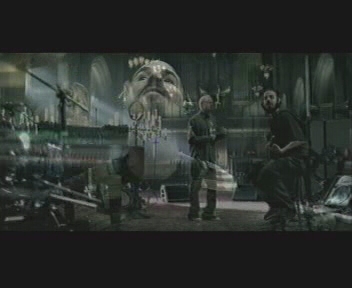 THE BEST PICTURE FOR LAST>> NOT MUCH TO IT BUT ROB BOBING HIS HEAD W/CHESTER!